Real Estate Statistics
| | |
| --- | --- |
| Average Price | $402K |
| Lowest Price | $89.9K |
| Highest Price | $2.3M |
| Total Listings | 71 |
| Avg. Price/SQFT | $338 |
Property Types (active listings)
Calculated by Real Estate Webmasters and are for illustration purposes only, accuracy is not guaranteed
If it's a single-family home you're after, cottage-style homes, bungalows, and modern newer construction residences all have a prominent presence throughout the Strathcona neighbourhood. As alluded to above, plenty of condos and townhouses can also be found all over the area, and we actually consider Strathcona to be one of the top places to begin an attached home search in all of Edmonton.
See All Strathcona Real Estate
Click the links below to sort results by price range.

| All Listings | Under $100,000 | $100,000 - $200,000 |
| --- | --- | --- |
| $200,000 - $300,000 | $300,000 - $400,000 | $400,000 - $500,000 |
| $500,000 - $600,000 | $600,000 - $700,000 | $700,000 - $800,000 |
| $800,000 - $900,000 | $900,000 - $1,000,000 | Over $1,000,000 |
Strathcona FAQs
▸ Why Liv in Strathcona?
If you're looking for culture, walkability, safety, and supreme desirability in an Edmonton neighbourhood, look no further than Strathcona. In addition, the housing landscape here offers everything from historic homes and bungalows to sprawling high-rise condos with jaw-dropping views. In other words — finding something that fits your needs and wants shouldn't be all that hard in the Strathcona area, regardless of whether you're looking to live in luxury or perhaps even high in the sky.
▸ Where is Strathcona Located?
Strathcona is located in the University Area of south central Edmonton. And while much of the neighbourhood lies within Old Stratchcona, each separate area is considered to be its own individual community.
▸ What are Strathcona's Boundaries?
Strathcona's irregular boundaries are defined as Saskatchewan Drive NW and Scona Road NW to the north, 107 Street NW to the west, 82 Ave NW to the south, and Mill Creek Ravine to the east.
▸ What are Typical Home Prices in Strathcona?
Smaller vintage homes in Strathcona are fairly reasonable in terms of pricing, and many start under $400,000. Condos and townhomes in the neighbourhood regularly have asking prices in the low-to-mid $200,000s, while larger homes or anything new construction tends to jump up between $700,000 and $2.5 million in most instances.
Spotlight: Strathcona Edmonton
People who love the outdoors will love that the North Saskatchewan River Valley is located close to the suburb with Mill Creek Ravine is to the east. Arts and culture enthusiasts will enjoy close proximity to Old Strathcona, which, beginning in the 1980s, was rejuvenated into an entertainment and commercial hub.
Strathcona Edmonton homes enjoy a central location with great public transport that makes it easy to get around the University Area, as well as to other parts of the city. With a huge number of parks, events and festivals to visit year-round, there's always something to do to entertain the family.
Resources & Recreation Around Strathcona Property
The biggest and best park in Strathcona has to be Queen Elizabeth Park, with its 75 acres of beautiful riverside land that has stood since Strathcona property was first developed in 1907. The park has walking and cycling trails year-round, as well as picnic sites for the whole family to enjoy in the summertime. It's also close to the Kinsmen Sports Centre (or KSC), which was home to the 1978 Commonwealth Games and the 2005 World Masters Games for watersports and table tennis.
Also near Strathcona real estate is Muttart Conservatory, otherwise known as the Pyramids. This structure is one of the most iconic structures in the city, and here you can check out the vibrant, colourful and inspirational plant life Edmonton has to offer. This architecturally designed structure is a must-see attraction for visitors and locals.
Transportation & Schools
Getting around town from Strathcona homes is easy. The area is well serviced by bus and light rail routes and driving is a breeze - it's just a quick drive over the 105th or 109th Street Bridges. Strathcona is a good, central location that provides good access to downtown Edmonton, Whyte Avenue and other areas of the city. The neighbourhood has a number of high-rise apartment buildings that are located near major traffic routes that access downtown, the university and other employment hubs in the city.
Community Profile: Strathcona Edmonton Homes
The community of Strathcona Edmonton homes was named for Lord Strathcona, who was the Hudson's Bay Company's Governor from 1889-1914. He was the man chosen to drive the "last spike" of the CPR transcontinental railway. Originally its own city, Strathcona amalgamated with Edmonton in 1912. The neighbourhood is a part of, and should not be confused with Old Strathcona, even though much of the Strathcona neighbourhood is in Old Strathcona.
Today, this neighbourhood is famous for its lively arts and culture scene, as well as stunning views of the North Saskatchewan River and the Mill Creek Ravine. Residents also love living near the University of Alberta, and enjoying all of the outdoor activities available in the river valley. The boundaries of Strathcona are Whyte Avenue to the south, Saskatchewan Drive to the north, Mill Creek Ravine to the east and 107 Street to the west. As of 2012, 8,984 people call Strathcona home.
Neighbourhoods Near
Strathcona, Edmonton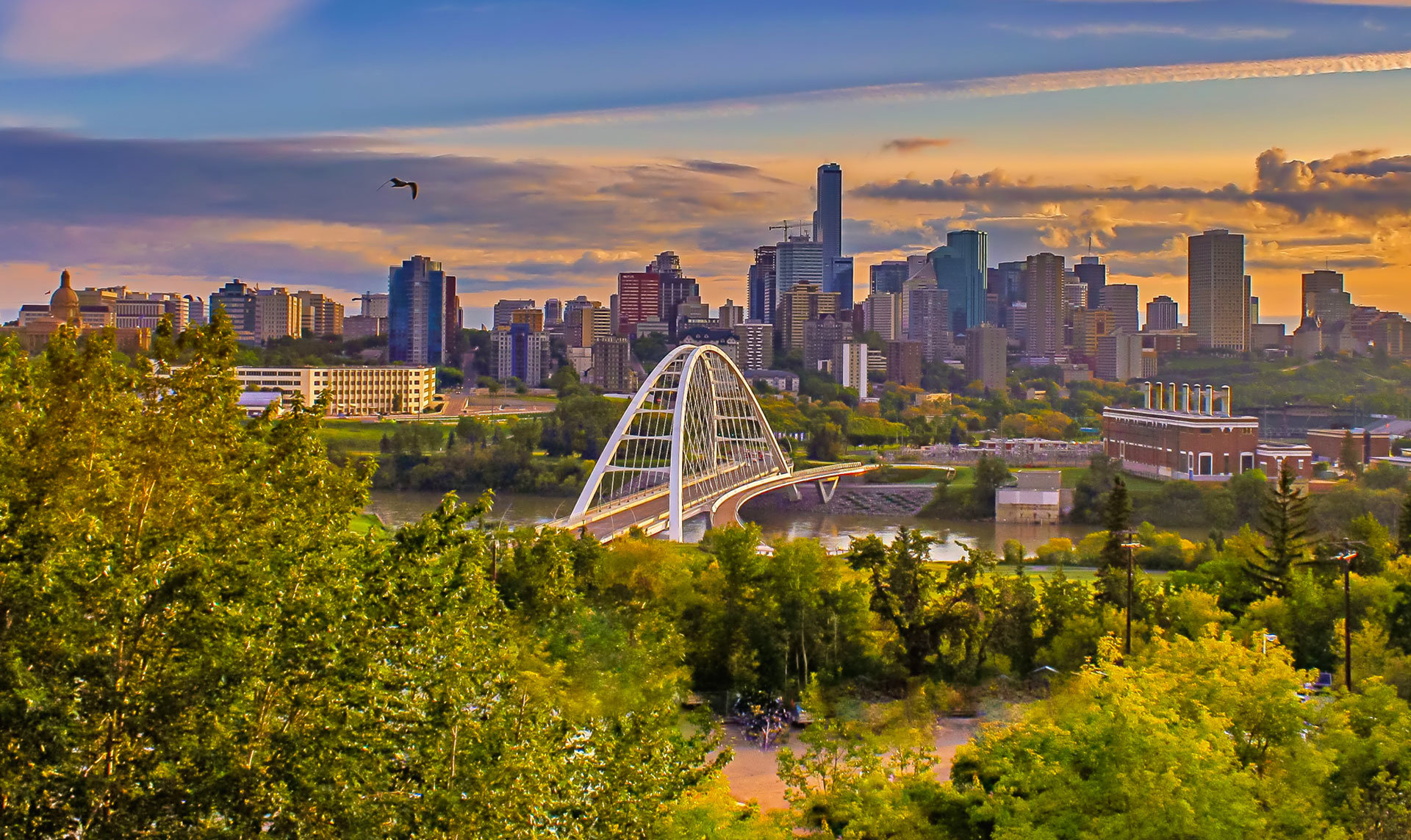 Love where you Liv™.
Find a home you love in the Greater Edmonton Area. Search all the home listings you want... No sign in required.
Start Search