Real Estate Statistics
| | |
| --- | --- |
| Average Price | $489K |
| Lowest Price | $130K |
| Highest Price | $1.2M |
| Total Listings | 205 |
| Avg. Price/SQFT | $310 |
Property Types (active listings)
Calculated by Real Estate Webmasters and are for illustration purposes only, accuracy is not guaranteed
Homes for Sale Sherwood Park
The Sherwood Park real estate market has been generally healthy with steady home prices and low inventory. The median home price in Sherwood Park is around $400,000, which is higher than the median home price in Edmonton, but still relatively affordable compared to other major cities in Canada. The majority of homes in Sherwood Park are single-family detached houses, but there are also a variety of townhouses, condos, and low-rise apartment buildings available. The demand for housing in Sherwood Park is driven by a strong local economy and a growing population.
Sherwood Park Real Estate & Lifestyles
Sherwood Park real estate makes up the largest hamlet in the world, a Guinness Book of World Records' distinction. While the area offers all the urban amenities you'd expect of a city, from parks to playgrounds, movie theatres, arts and culture scene with shopping, dining and plenty of recreation activities, the area maintains a picturesque and rural atmosphere that lends itself well to families seeking a friendly, safe environment to settle down.
This is also where Festival Place can be found; an expansive entertainment facility that offers a variety of live music concerts and performances year-round. From food and wine festivals to gardening workshops and the largest sports collectibles show in Western Canada, there's an activity for every interest waiting to be discovered.
The community is also home to several annual events, such as the Sherwood Park Music Festival, the Strathcona County Fair, and the Strathcona County Farmers' Market.
See Sherwood Park Homes For Sale
Click the links below to sort results by price range.
All Listings
$100,000 - $200,000
$200,000 - $300,000
$300,000 - $400,000
$400,000 - $500,000
$500,000 - $600,000
$600,000 - $700,000
$700,000 - $800,000
$800,000 - $900,000
$900,000 - $1,000,000
Over $1,000,000
View the REALTORS® Association of Edmonton MLS® listings for Sherwood Park homes for sale by community.
North Sherwood Park Communities
South West Sherwood Park
South East Sherwood Park
Sherwood Park FAQs
▸ Why Liv in Sherwood Park?
Most homeowners in Edmonton and Sherwood Park area will say all the different community amenities here help make it a great, and convenient, place to live. From movie theatres to shopping malls, everything you need is right here in Sherwood Park.
▸ Where is Sherwood Park Located?
Sherwood Park is directly east of Downtown Edmonton and actually pretty easy to get to and from. Sherwood Park Freeway NW and Wye Road unofficially borders Sherwood Park's southern end, while Yellowhead Highway is what you'll take if you live somewhere on the neighbourhood's north side.
▸ What are Sherwood Park's Boundaries
Sherwood Park is situated on Edmonton's far east side and mostly encompasses the area between Yellowhead Highway to the north, Highway 21 to the east, Wye Road to the south, and Anthony Henday Drive to the west.
▸ What are Common Home Styles in Sherwood Park?
With over 50 individual neighbourhoods and subdivisions in Sherwood Park, you'll find just about anything here from a housing standpoint. Ranch and split-level homes from the '60s and '70s, modern newer construction single-family homes and townhouses, and even plenty of condos in all shapes and sizes are scattered throughout the Sherwood Park area.
▸ What are Typical Home Prices in Sherwood Park?
Condos in Sherwood Park are affordable and actually start in the mid-to-upper $100,000s. Most townhouses in the community will jump up to at least $250,000 and can go up to the mid $300,000. As for single-family homes in Sherwood Park, look for older homes to smaller ranch-style dwellings to start in the low $400,000s, while larger homes or new construction will range anywhere from $700,000 to right around $1.2 million in most cases.
Sherwood Park Houses & Sports Community
Sherwood Park homes for sale can be found in close to 50 distinct neighbourhoods that offer close proximity to outdoor hiking and biking adventures, community facilities and schools. Some families here seek developments in North Sherwood Park, near Strathcona County Millennium Place, for easy access to early morning hockey practices. Local hockey team, The Sherwood Park Crusaders, play in the Alberta Junior Hockey League and the acclaimed Midget "AAA" program has produced top calibre NHL members including Tyson Nash and Jim Ennis.
This is also a baseball and football community with at least one high school in the area attending the Alberta Provincial final over the last 15 years. South East Sherwood Park houses near Strathcona Athletic Park offer close proximity to competition fields including state-of-the-art running tracks and facilities.
Neighbourhoods Near
Sherwood Park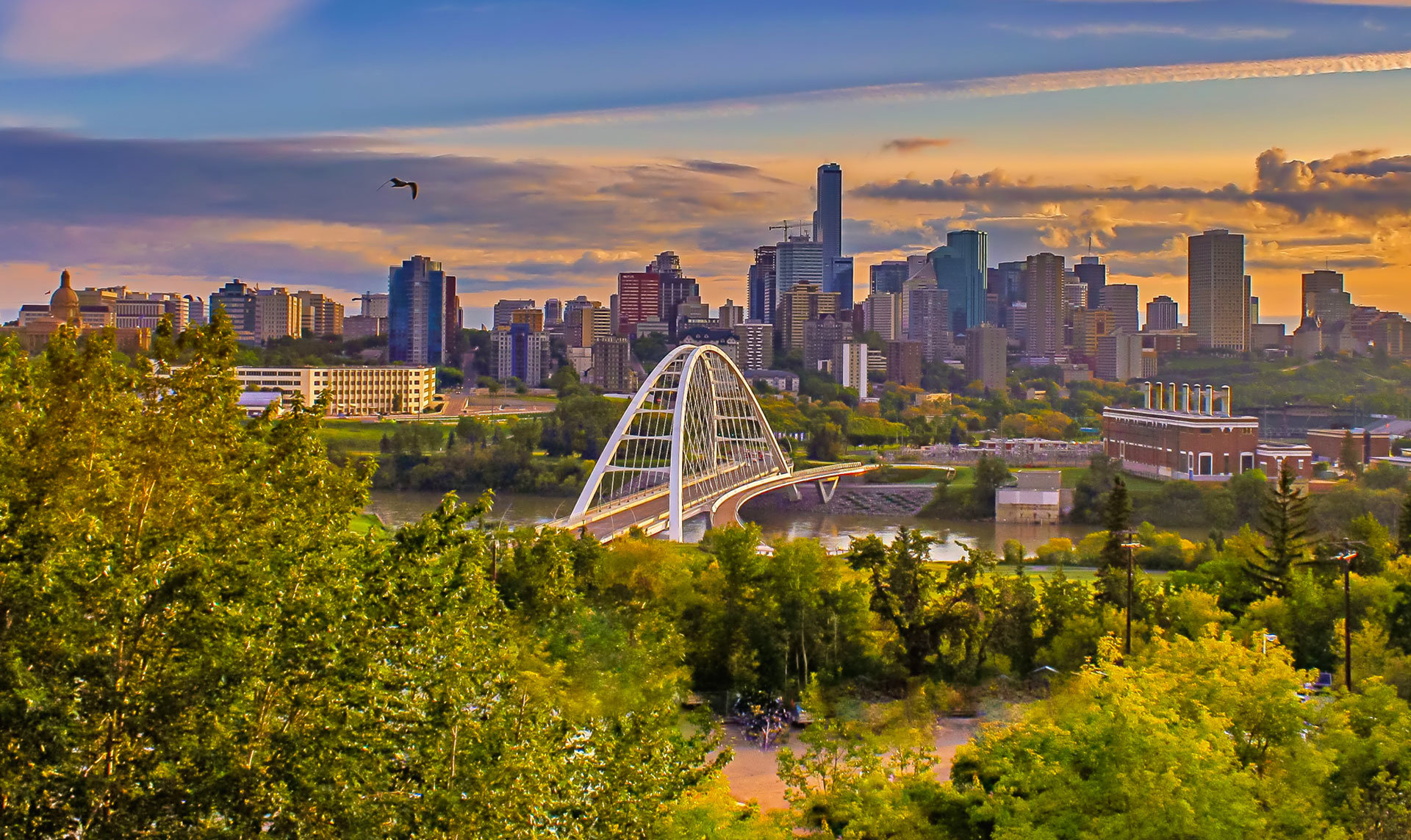 Love where you Liv™.
Find a home you love in the Greater Edmonton Area. Search all the home listings you want... No sign in required.
Start Search