See modern homes in Cameron Heights that boast sky decks or theatre rooms, to peaceful rural-style retreats in Quesnell Heights that bask in river views. At more affordable price points, West Edmonton property options include cozy bungalows in subdivisions like La Perle, or Rio Terrace, which boast private backyards fully fenced and canopied by trees.
Find West Edmonton Homes For Sale
Click the links below to sort results by price range.

| All Listings | Under $100,000 | $100,000 - $200,000 |
| --- | --- | --- |
| $200,000 - $300,000 | $300,000 - $400,000 | $400,000 - $500,000 |
| $500,000 - $600,000 | $600,000 - $700,000 | $700,000 - $800,000 |
| $800,000 - $900,000 | $900,000 - $1,000,000 | Over $1,000,000 |
Zones
10

,

11

&

22

- West Central
Zone
57

,

58

,

59

- Far West
West Edmonton FAQs
▸ Why Liv in West Edmonton?
West Edmonton is perfect for anyone who prefers a suburban-like setting. Anchored by the largest shopping mall in all of North America, West Edmonton Mall, the area consists mostly of quiet residential neighbourhoods and is also home to several of Edmonton's top schools.
▸ Where is West Edmonton Located?
West Edmonton is located west of Downtown Edmonton and extends down the North Saskatchewan River to the Woodbend area.
▸ What are West Edmonton's Boundaries
The West Edmonton community is bounded by the North Saskatchewan River and 120 St to the east, Winterburn Road NW and 213 St to the west, 111 Ave NW to the north, and 33 Ave SW to the south.
▸ What are Common Home Styles in West Edmonton
The West Edmonton housing landscape is one that tends to have it all. Condos, duplexes, townhouses, and a wide-range of single-family dwellings provide prospective home buyers with an incredible mix of options at just about any budget.
▸ What are Typical Home Prices in West Edmonton?
For anyone considering a move to West Edmonton, expect most condos to start around $150,000 and max out somewhere close to the mid-$300,000s. Older ranch-style houses in West Edmonton can be pretty affordable and start in the low $300,000s, while other detached options in the area generally price anywhere from $400,000 to just over $1 million.
The Landscapes Of West Edmonton Property
Commuting from West Edmonton real estate is made easy with Whitemund Drive, for east and west commuting, and Anthony Henday Drive, for north and south. Just 20-minutes out of downtown there's plenty to explore in and around West Edmonton homes for sale.
West Edmonton Real Estate & Community
The West Edmonton Mall is the largest shopping mall in all of North America, and the tenth largest mall in the world. It covers nearly 5.5 million sq/ft with 800 stores, a waterpark, ice rink, amusement park, and more. West Edmonton also offers many more modest attractions like Callingwood Park, and the Fort Edmonton Footbridge which crosses the meandering waters of the North Saskatchewan River. Locals revel in the walking and hiking trails, canoeing, and golf at the Edmonton Country Club.
Many of Edmonton's largest annual events are held here, including the world's biggest indoor trick-or-treating festival. With many different neighbourhoods and subcultures amidst West Edmonton real estate, you are sure to find an area that suits you perfectly here. Living on the west side of the city means beautiful nature, great amenities, and, of course, incredible real estate opportunities.
Neighbourhoods Near
West Edmonton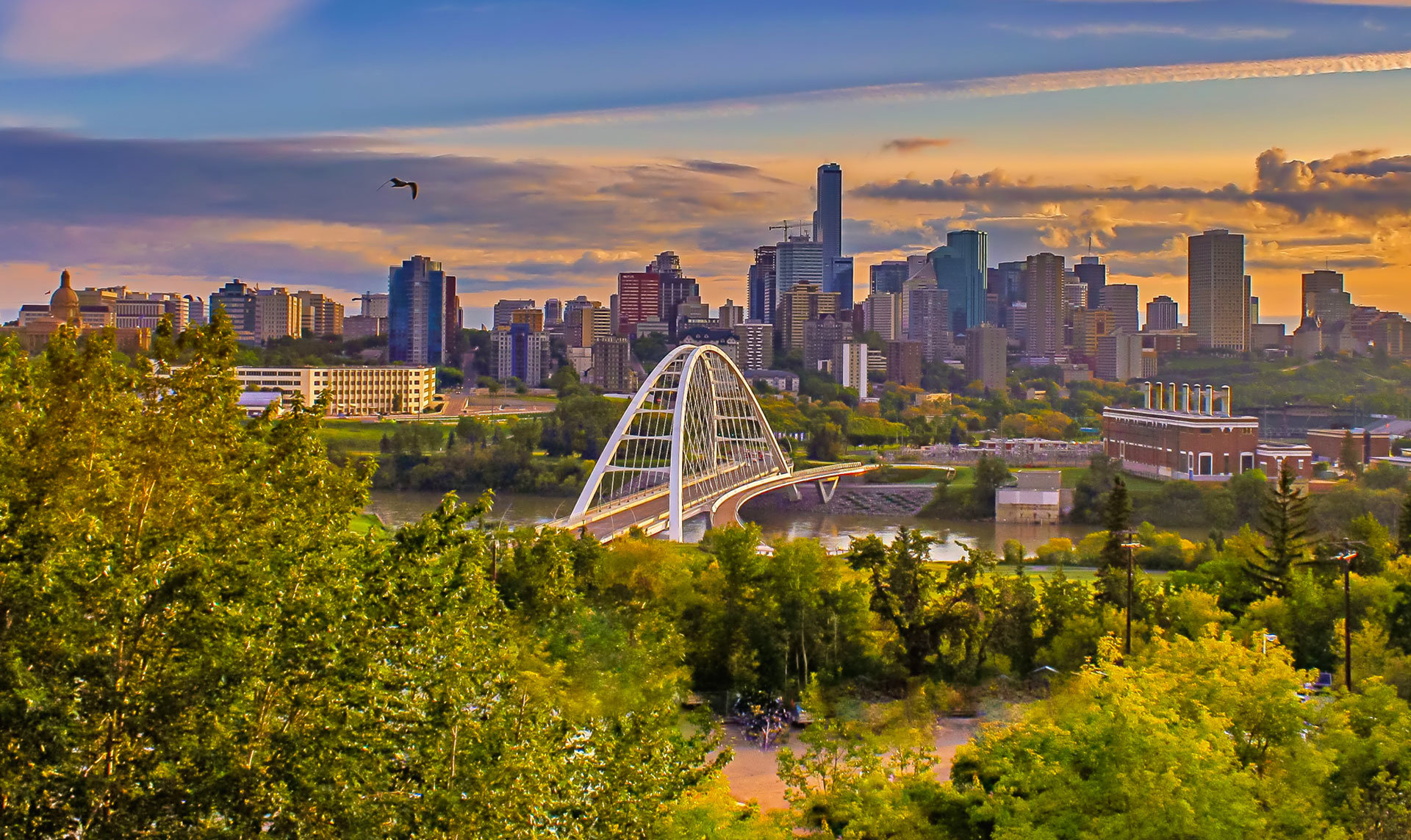 Love where you Liv™.
Find a home you love in the Greater Edmonton Area. Search all the home listings you want... No sign in required.
Start Search